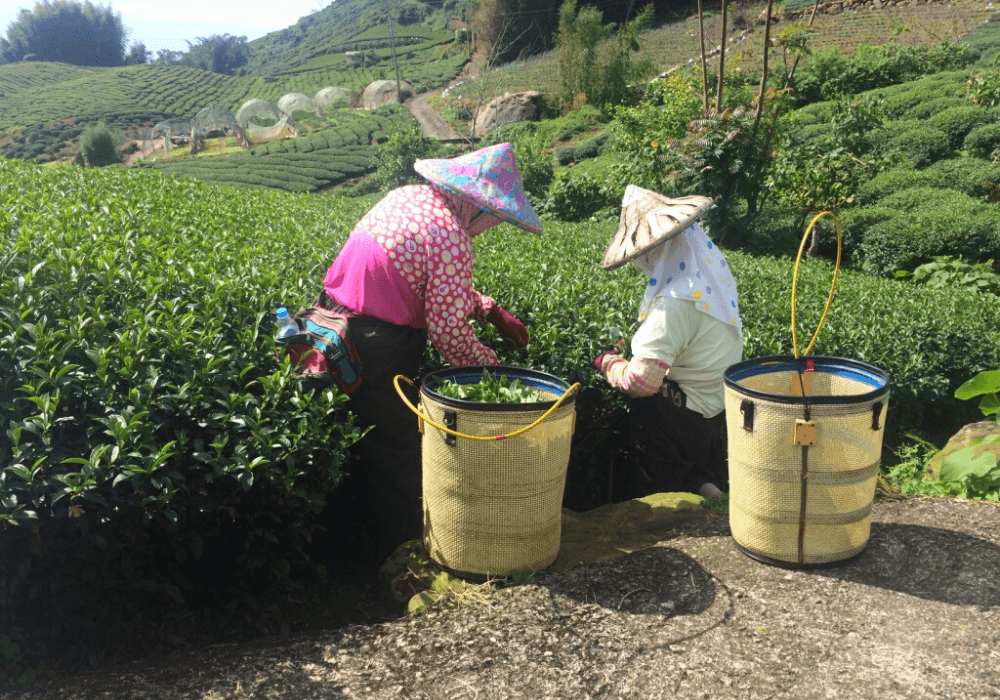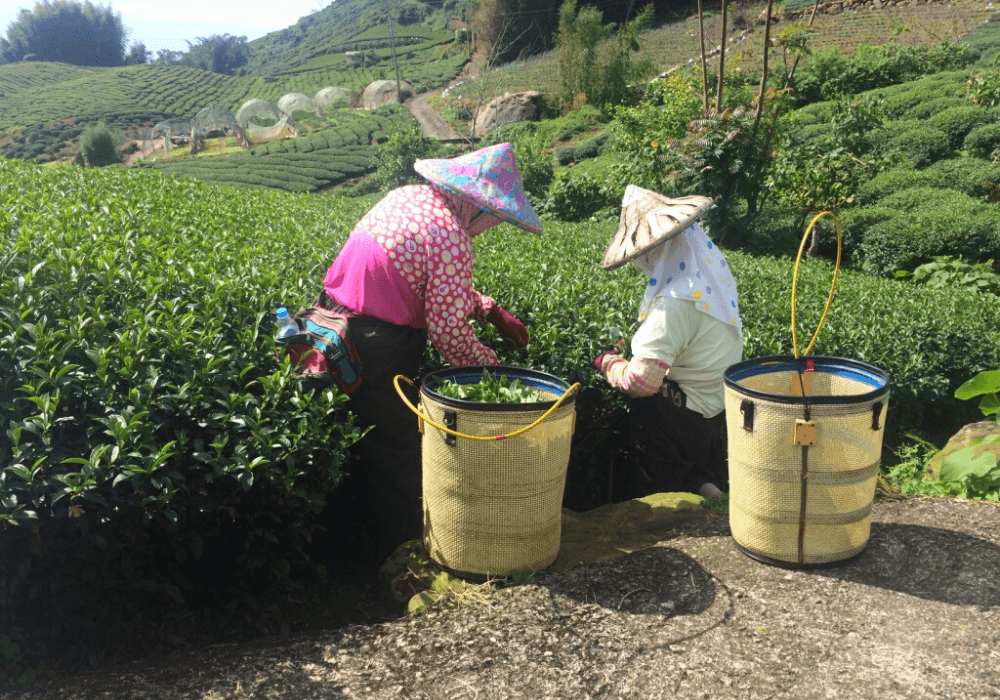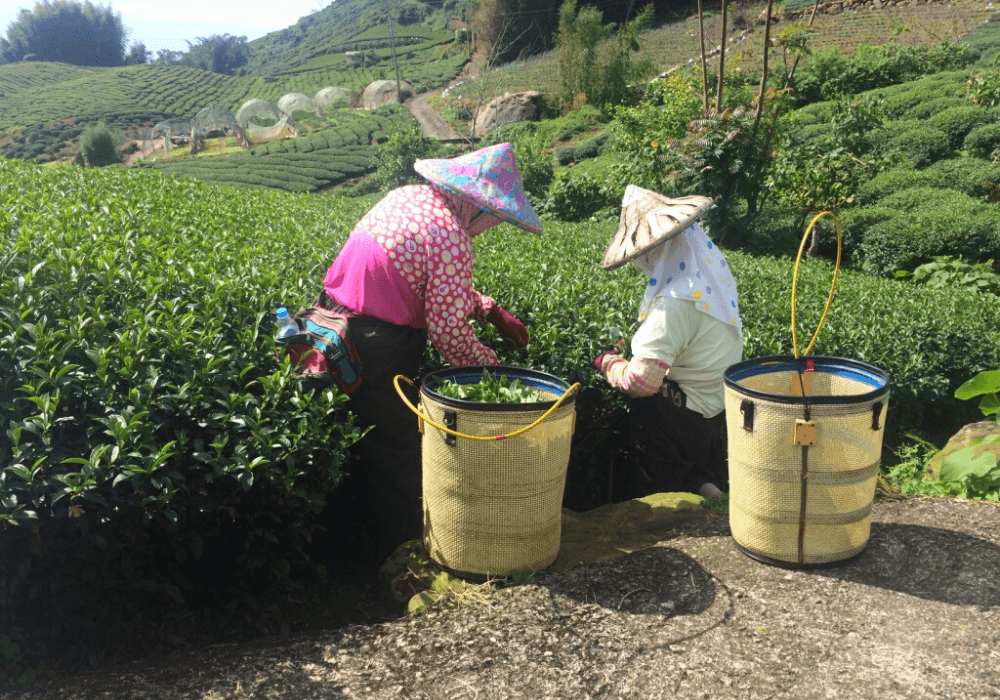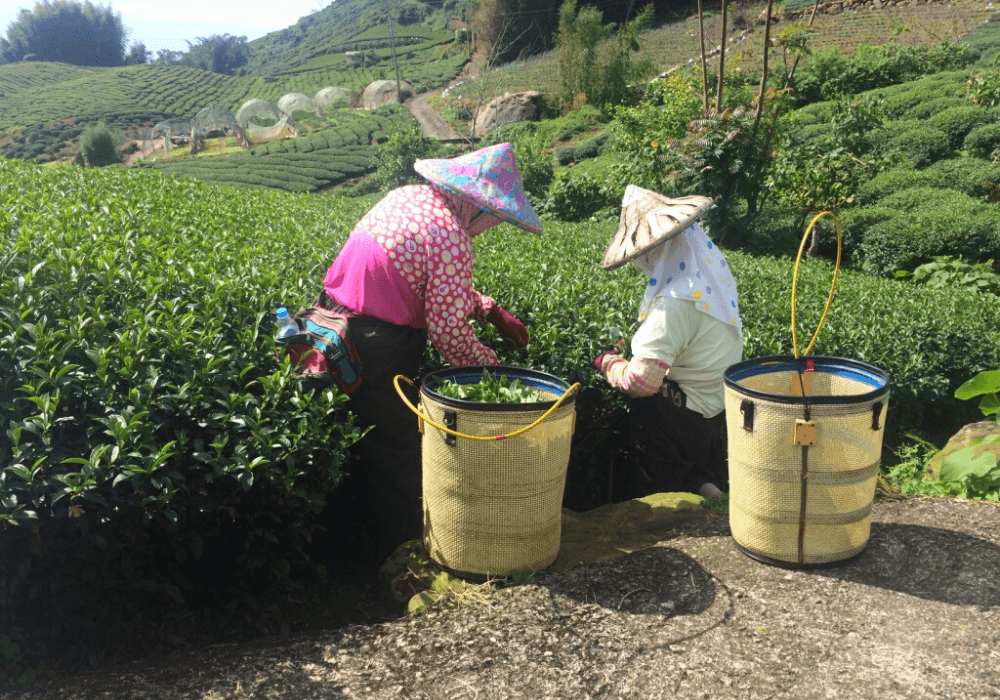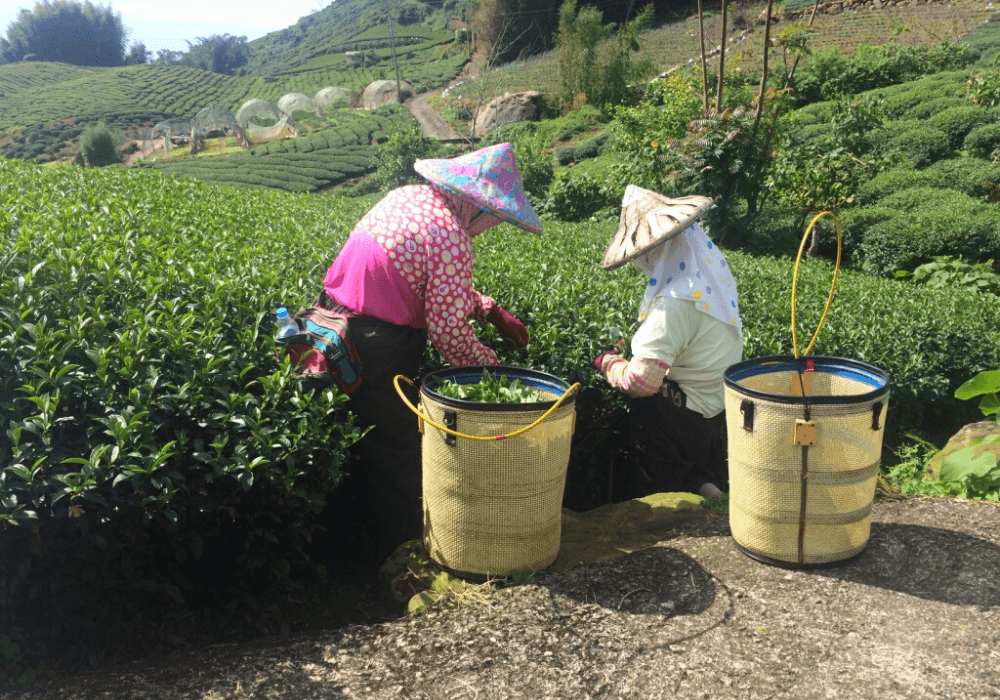 When was the last time you took a step back from the day-to-day chaos and made yourself a cup of tea? Cottage Retreat High Mountain Oolong Tea is Chimney & Tea's iconic tea bag created for the on-the-go lifestyle. Made with tea leaves grown in Alishan (Ali mountain) at 1,300 meters above sea level in Taiwan, the tea bag quickly releases the essence and cold morning fresh air of the mountain into your thermos (or mug).
Consumed as a healthy beverage for centuries in East Asia, Cottage Retreat High Mountain Oolong Tea has a light smoky, mood-lifting taste, pleasant aroma profile, as well as naturally sweet long-lasting aftertaste that will linger at the tip of your tongue and nose with every sip, ready to teleport you to a mountain cottage retreat by the fire pit in the midst of the day.
Oolong tea contains l-theanine, antioxidants, and less caffeine than coffee, making it a great alternative to help you relax while elevating your energy, even on-the-go.
🌱 Semi oxidized, medium roasted tea bags
🍵 Taste: smoky, long-lasting sweet aftertaste
💧 Light body
〰️ Aroma: mood-lifting, pleasant orchid notes
🟡 Color: gold orange
☕ Contains caffeine
🍪 Perfect dessert pairing: citrusy dry desserts
🍽🥢Perfect meal pairing: Asian cuisine

Oolong tea is a traditional Chinese tea and has been an integral part of Chinese culture. It is from the camellia sinensis plant just like green tea and black tea. The difference is the level of oxidation and how they are processed. Oolong tea sits between the two.

• Alishan oolong tea is grown in subtropical climates at 1,300 meters above sea level in the Taiwan Alishan area. It is considered one of the best quality oolong teas because of its growing environment, processing skills required, and rare quantity.

• Alishan is known for its humidity, foggy weather, and large temperature differences between day and night. This allows tea leaves to grow at a slow rate, perfectly locking in the humidity, sweetness, and aroma, which makes the tea leaves grown in Alishan soft, refined, and aromatic. Only 2% of the tea in the world is oolong tea, and only 8% come from Alishan, Taiwan.

Each tea leaf is handpicked and harvested by local tea workers. Processing oolong tea requires very specialized skills and experience.

Tea masters will carefully monitor the conditions of tea leaves and ensure each stage of the tea process is well-timed and seamless. The Taiwanese government is also involved in the tea growing process to ensure land sustainability and tea quality.
Good To Know ✨
Naturally farmed
Vegan-friendly
Contains caffeine
Minimum package waste
Tax free
Origin Shihjhuo, Alishan, Taiwan 
Elevation 1300 meters
Steeping Guide
1 tea bag, Spring (or Tap) Water at 95°C (203°F), Steep for 3 to 5 minutes, Remove the tea bag from the water, Allow re-steeping up to 3 times
Weight 30 tea bags/100g
Customer Reviews
12/09/2021
Adeline Y.

United States
Soooo good! Great value!
Honestly Regina did such a good job with everything about Chimney tea! First off, the packaging is adorable and very convenient. The pack comes with 30 tea bags!! Such a good deal for the price! Now, the tea itself is SO fragrant, you can taste the floral notes. It's my new go-to morning tea to start my day! Will definitely repurchase again!